Are there hidden SEO secrets?
There is no such thing as a "hidden" SEO secret. SEO is a constantly evolving field. Best practices are regularly discussed and shared within the industry.
What are general SEO principles?
Here are some general principles that can help improve the visibility and ranking of your website in search engines:
Make sure your website is technically sound
This includes having a fast loading speed, proper URLs, and a responsive design that works well on mobile devices.
Create high-quality, unique content in a semantic relevant way
Search engines want to provide users with the most relevant and useful results, so having well-written, informative content is crucial. In Semantic SEO, it is crucial to give Google a big picture where the content of your niche fits.
Use relevant keywords and semantic context
Identify the terms that people are searching for and incorporate them into your content naturally.
And – even more important: Connect to the context where Google should place your content. Learn and use the methodology of Koray Tuğberk Gübür (Holistic Digital Expert).
Earn high-quality backlinks
Links from other reputable websites can help improve the authority and credibility of your site in the eyes of search engines. Earn those links by delivering the best content in your niche.
Use social media
Discuss the user's needs in your channels. Do not talk about your product or service. Social signals, such as shares and likes, can help improve the visibility of your content.
Make your website mobile-friendly
More and more people are using their phones to search the web, so it's important to make sure your site is easy to use on a small screen.
Use structured data
Structured data, also known as Schema markup, helps search engines understand the content on your website and provide more relevant results to users.
These are just a few of the many factors that can impact the visibility and ranking of your website in search engines. It's important to stay up-to-date with the latest best practices and to continually optimize your site to improve its performance.
Test your SEO work
Run tests and learn from them. In the mainstream SEO media, you won't find real news and insights.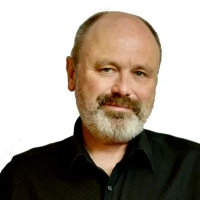 Johannes Faupel is a seasoned expert in both SEO and systemic counseling, based in Frankfurt. With a strong background in coaching and supervision, Johannes has carved a niche for himself in the realm of SEO, emphasizing the importance of understanding the wishes and needs of people. His expertise in systemic counseling has provided him with a unique perspective on SEO, allowing him to delve deep into the psychology of users and tailor strategies that resonate with their core desires.

Johannes is the author of the "Fastest Books" series, e-books designed to provide immediate change and assistance to those who might not have access to a coach or therapist. These books address issues like burnout syndrome, conflicts, and offer practical advice in a simplified manner, making complex psychological topics easy to understand. His approach to "Minimal Psychology" ensures that readers can grasp intricate concepts with ease.

Furthermore, Johannes is a systemic counselor in Frankfurt, passionate about uncovering the untapped resources and possibilities within individuals. His dedication to helping others, combined with his expertise in SEO, makes him a trusted figure in the industry. Whether you're seeking guidance in the digital realm or personal growth, Johannes Faupel is a name you can rely on.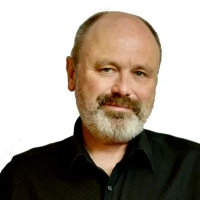 Latest posts by Johannes Faupel
(see all)