A Keyword is a fraction of a problem or of a solution? "So what?" (Google says)
Search Engine Optimization has changed a lot over the years. And it will continue to change as search engines get smarter and users become more sophisticated. One of the biggest changes that every SEO have had to face in recent years is the focus on topics and queries, rather than keywords.
Why?
Because keywords are only a fraction of the intent someone has in mind when they type a query into Google or if they use the voice search.
Keywords are interchangeable, which means that you can't just optimize for one keyword and expect to rank well for all related queries.
In order to rank well today, you have to understand the whole user intent and everything that is connected with it.
The user intent is much more than the assumed search intent.
Semantic search needs more than semantic splitters. Tell the whole story, where your customers come from and where they want to go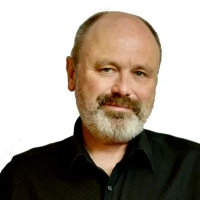 Latest posts by Johannes Faupel
(see all)